Education School
anno 1980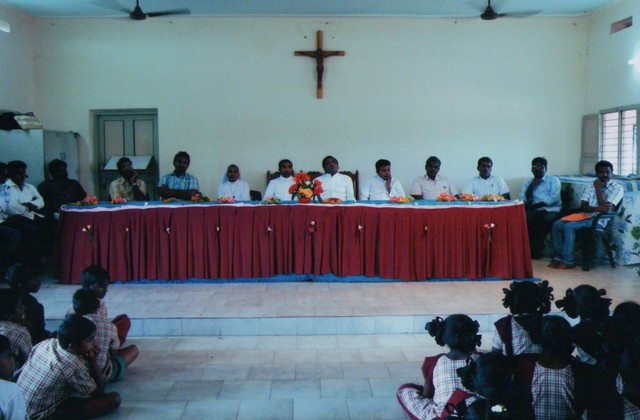 The school education effort is aimed at promoting the autonomous development of the inhabitants of Allipalli community and neighboring villages; from the beginning it has been deliberately avoided to provide aid in a service key.
The response of the population to the offer of education for the children was very positive: the 20 children gathered in 1992 we moved to a school population of 2000 students between males and females, distributed in two school cycles under the law of the land
Thanks to the work of teachers available, in 2007 more than 60 boys and girls who passed the examinations carried out by state commissioners at the end of the second cycle of studies
the majority of students have started vocational training as carpenters, mechanics, plumbers, nurses and nurses, seamstresses. For some more capable and deserving studies continued at the University.
In the course of 2015 it was realized a classroom equipped with computers for computer science education.
One Sunday a month the families of the boys in the mission years the opportunity to come and find them.
Awarding of the Best Students
The help of friends and benefactors,
which has enabled us to achieve so many beneficial initiatives so far, is indispensable for our work.
HOW TO SUPPORT